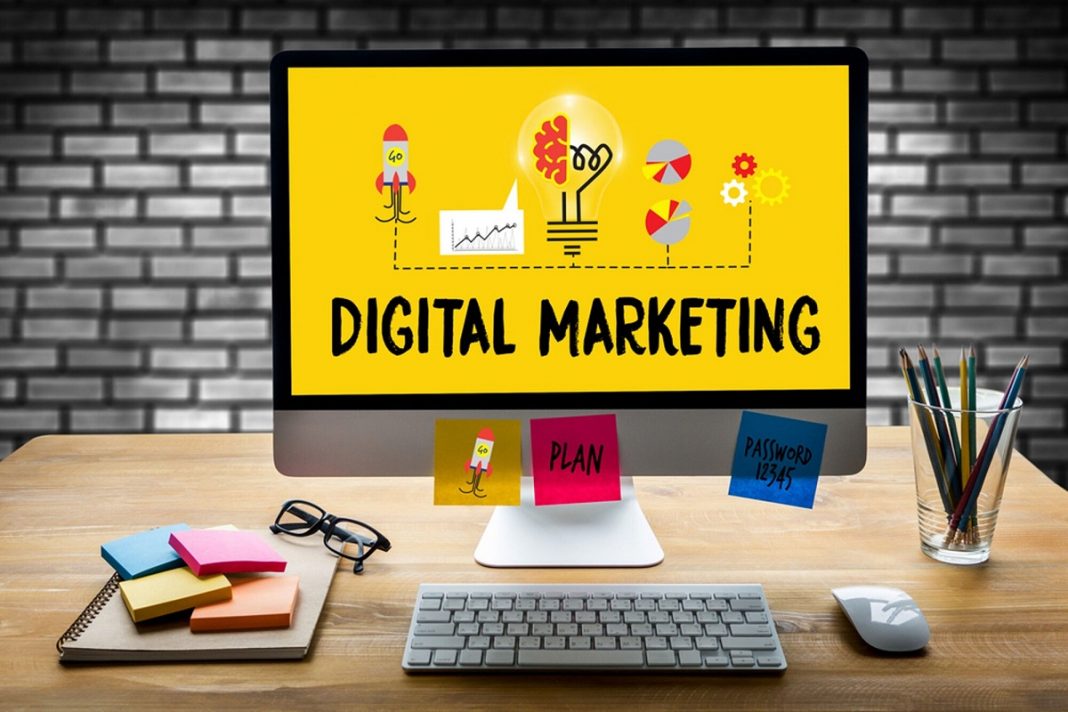 Did you know that there are over 6,100 digital advertising agencies in the U.S. today? This is a 12% increase from 2021. And with so many agencies to choose from, it can be an uphill battle to find the best one for your needs.
But don't worry, we're here to help. When looking for the best digital marketing company, it's essential to understand what you should expect from them and what they can offer you.
Below are six things you should expect from a marketing agency before hiring them to handle your campaigns:
1. A High-Quality Website and Social Media Pages
Today's online environment is quite competitive. Hence, working with a digital marketing company with high-quality mobile and online sites is essential. When looking at quality, ensure you consider critical factors such as the loading speed, user interface, design, and security.
Today, it's not enough to create a website and post content regularly. You also have to make sure your site is responsive and looks great on all devices.
Remember also to take a look at their social media pages. Are they up-to-date and active? Do they have a lot of followers? Are their socials well-maintained and updated with engaging content?
If not, that could be a sign that they're not very good at digital marketing. However, don't just rely on numbers alone – dig a little deeper into their social media content to get a feel for their style and tone.
2. High-Quality Services
Just as you should expect high-quality websites and social media pages from digital marketing companies, you should also expect high-quality services. This includes everything from website design and development to SEO, digital advertising, and email marketing.
Ask the company about their process and what services they offer. Do they have experience in your industry? What kind of results have they achieved for other clients like you?
It's also essential to get a feel for the company's team. Are they experienced and knowledgeable in different fields of digital marketing? Will you be working with a project manager or account representative or handling everything yourself?
3. Fair Pricing
Digital marketing is not a one-size-fits-all solution, and pricing can vary significantly from company to company. When looking at pricing, consider the services you're getting and how long it will take the company to achieve results. Also, be sure to ask for a breakdown of costs to know exactly what you're paying for.
A reputable digital marketing company should offer fair and competitive rates without sacrificing quality or service. Ensure you compare the different companies provided by different marketing agencies to find the best price for you.
4. Keep Up With the Latest Trends
It's no secret that the digital marketing environment is constantly evolving. If you want to keep up with the latest trends and changes, it's essential to work with a company constantly learning and keeping up with the latest industry news.
Make sure to ask the agency about their training and education programs. Do they regularly attend seminars and webinars? Are they up-to-date on all the latest digital marketing trends?
Working with a company that isn't up-to-date on the latest trends could mean your campaigns will suffer, and the results will be lackluster.
5. A Proven Track Record
Digital marketing is a significant investment for any small business. So, you should expect to see results from your campaigns. Before hiring a digital marketing company, ask for case studies or examples of their previous work.
Have they worked with businesses in your industry? Do they have a proven track record of helping companies achieve their marketing goals?
It's not advisable to work with an agency with no experience working with businesses in your niche. Their team will not be able to handle your digital marketing needs.
6. A Comprehensive Strategy
Digital marketing is a complex and ever-changing field. To get the most out of your marketing efforts, you need a partner that has a comprehensive digital marketing strategy and stays up to date on the latest trends and algorithm changes.
What tactics will they use to reach your target audience? What channels will they focus on? How will they market your products and services?
An agency that can answer these questions and more is worth its weight in gold.
7. Their Team Is Always Learning
To stay ahead of the curve, digital marketing companies rely on their team members to constantly learn the latest trends and techniques. They should continuously attend industry-related conferences, read blogs, and take courses to ensure they stay up-to-date.
The company should also facilitate regular training and development opportunities for their team. These opportunities keep team members up-to-date and help them grow their skillsets.
This is quite beneficial to your business as it assures that you're always getting the best possible service. For more digital marketing benefits, check out this site.
8. Customizable Services
Digital marketing companies offer a range of services that can be customized to meet the specific needs of your business. Depending on the size of your company, your marketing budget, and your goals, you can choose the services that will help you achieve the most success.
A good digital marketing company will work with you to create a plan that fits your needs and helps you reach your targets. They will also be willing to make changes to that plan as needed to ensure it is always effective.
Scalability is also a key factor to consider before hiring a digital marketing company. Your business may grow or change over time, and you need a partner who can scale their services along with you.
Choose a company that offers a wide range of services so you can get the most out of your investment. Services should include SEO, PPC, social media marketing, email marketing, and website design and development.
Work With the Best Digital Marketing Company Today
Choosing the right digital marketing company is essential for the success of your business. Be sure to keep the above factors in mind when making your decision.
Don't settle for anything less than the best! Work with the best digital marketing company today.
Did you enjoy this article? Check out other posts on our site for more informative tips.